GREASING UNDER CONTROL
A4910 Lubri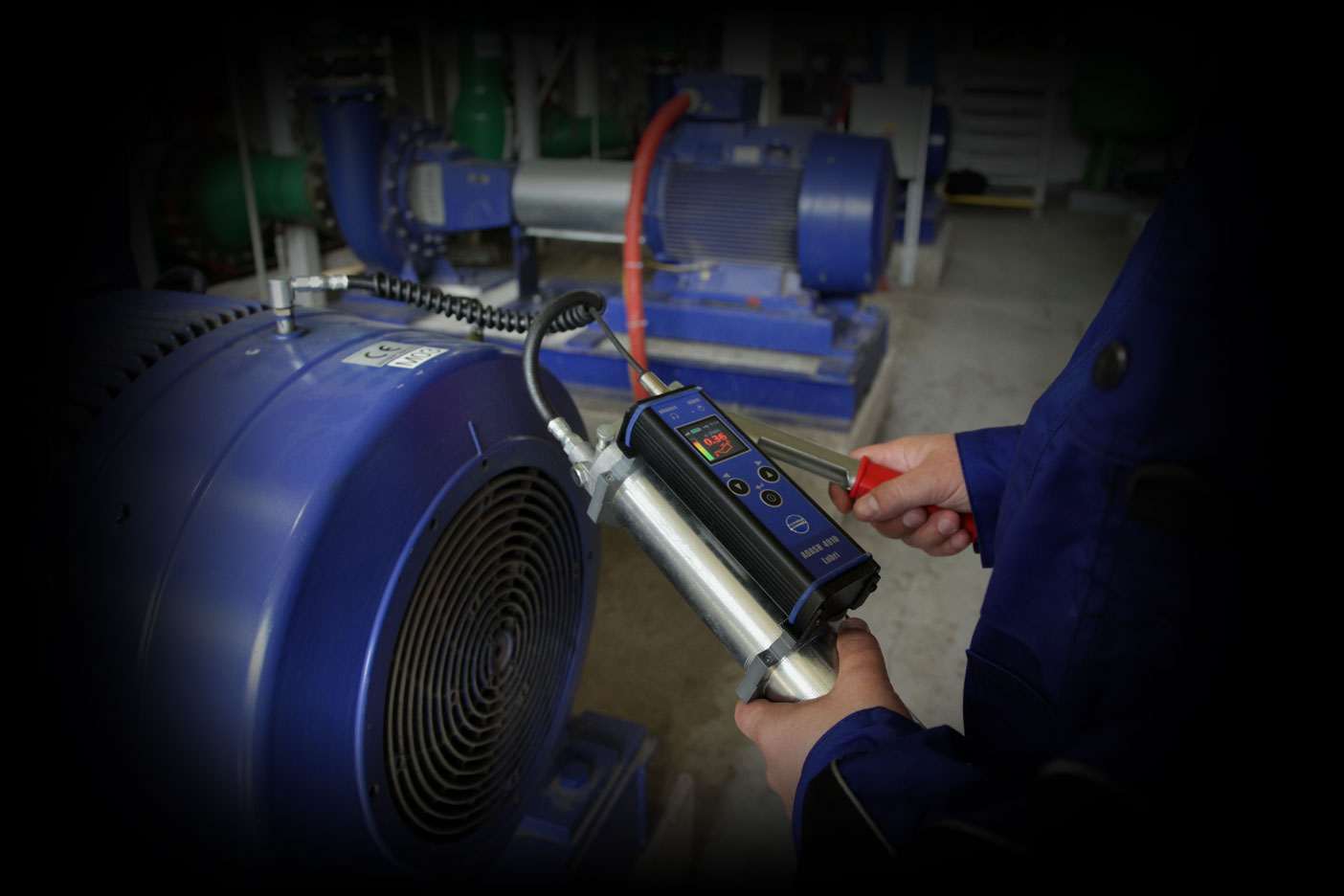 Lubri measures actual bearing vibration once the sensors is mounted on the bearing house. Keep pumping the grease and see the vibration value going down. Bearing is well greased once the value is not decreasing anymore. Extend your bearings lifetime as simply as this!
LUBRI MEASUREMENTS
All predefined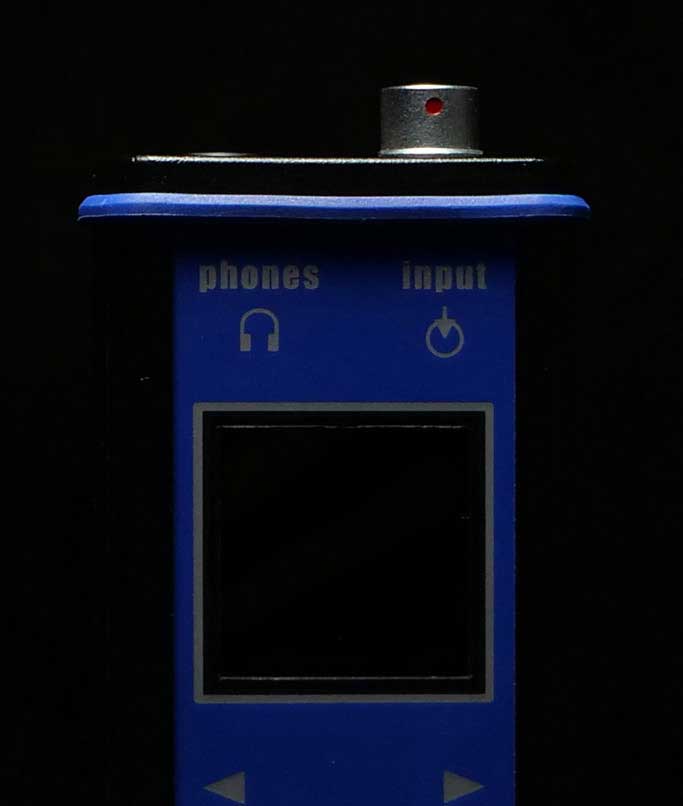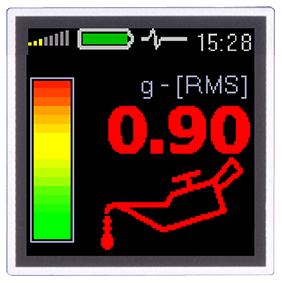 Dry bearing
When the vibration value is too high you should grease the bearing.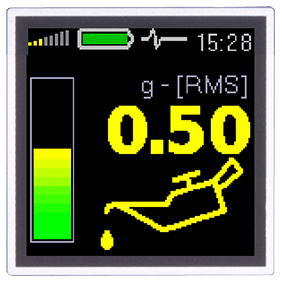 ADD GREASE
When the vibration value decrease just slightly, you should continue adding grease.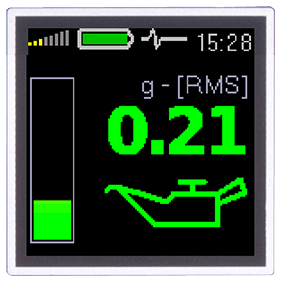 LUBRICATION OK
The vibration values decreased to a good level, the bearing is lubricated well.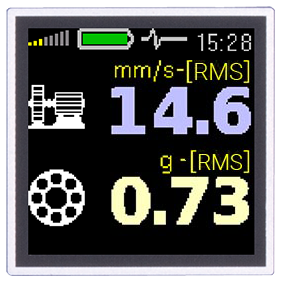 OVERALL VALUES
Velocity for whole machine body vibrations
Acceleration for bearing vibrations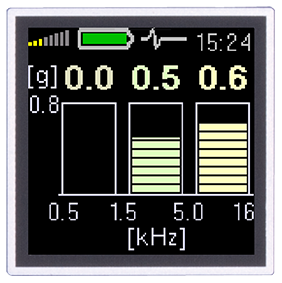 FREQUENCY BANDS
3 frequency bands for highest acceleration signal detection
LUBRI + free DDS SOFTWARE
Free trending and data analysis software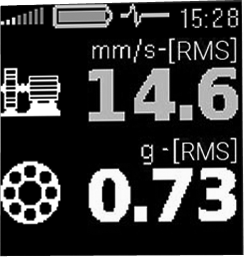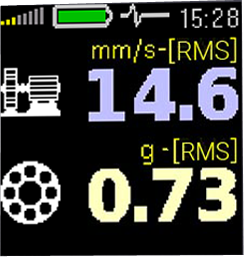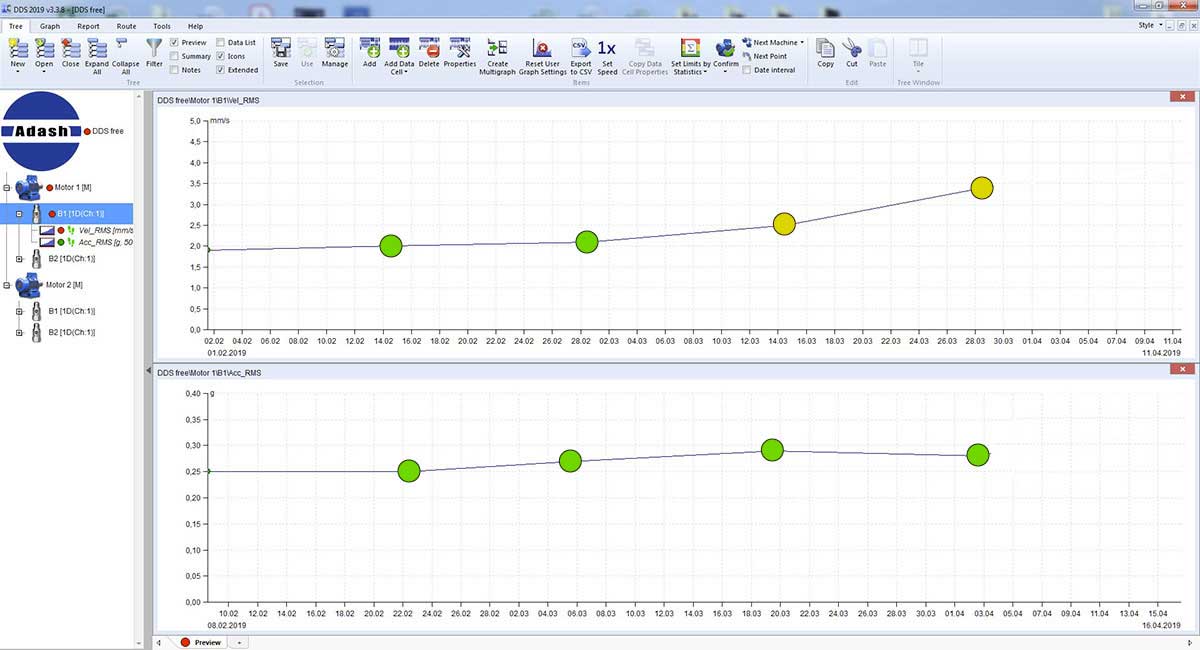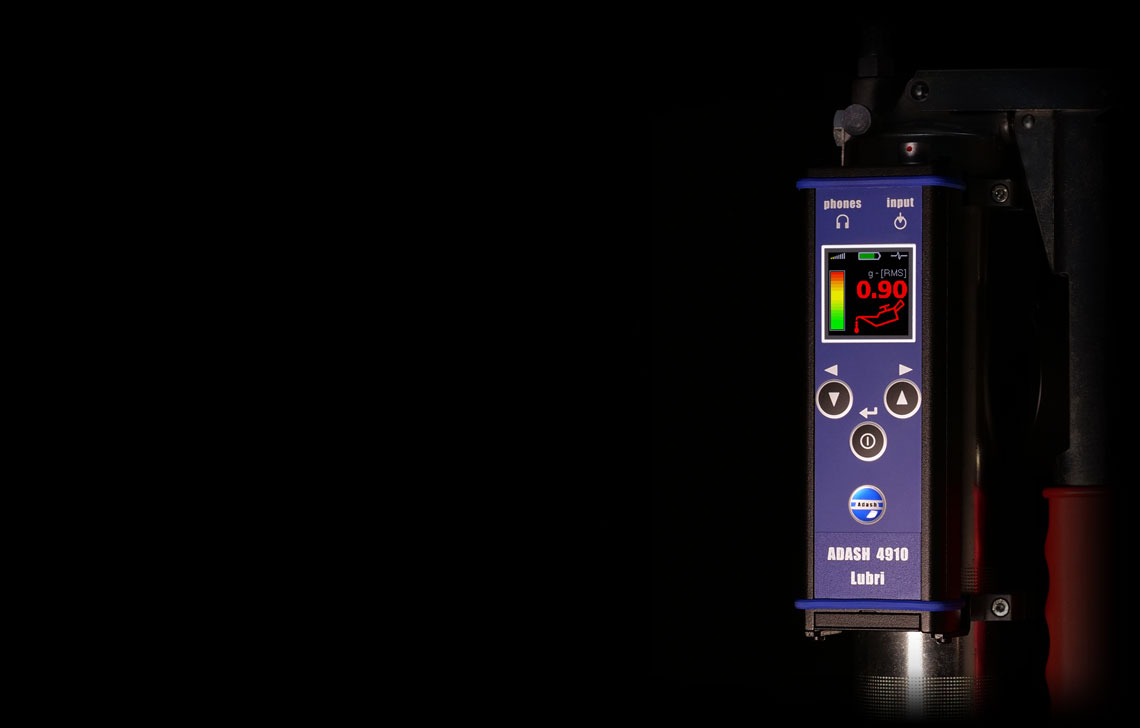 Collect & Import
Lubri can measure and store two basic measurements. Acceleration in g for the bearing condition and Velocity in mm/s (or ips) for the whole machine body condition.
Collect the data with Lubri regularly and import them into free DDS software. Follow vibration trends and observe the actual condition of your machines.
Technical specifications
Lubri specifications
Input:
1x ICP® powered accelerometer with 100 mV/g sensitivity
Output:
1x AC signal 8 Ω / 0,5 W for external headphones (signal listening)
Measurements:
Acceleration RMS 500 - 16 000 Hz [g]
Acceleration Peak 500 - 16 000 Hz [g]
Velocity RMS 10 - 1 000 Hz [mm/s, ips]
Velocity Peak 10 - 1 000 Hz [mm/s, ips]
Acceleration frequency bands 500-1 500Hz, 1 500-5 000Hz, 5 000 - 16 000 Hz [g]
Data storing:
Off-Route
Route with DDS software (free download)
Interface:
USB 3.0, 2.0 compatible
Software:
Free version of DDS software (limited database size)
Display:
Colour graphic OLED display 128x128 pixels, diagonal 1.5" (38 mm)
Power:
2 x 1,5V (AA alkaline batteries) or 2 x 1,2V (NiMH AA rechargeable batteries)
Dimensions:
150 x 60 x 35 mm
Weight:
330 g including batteries (without cable, sensor and magnet)